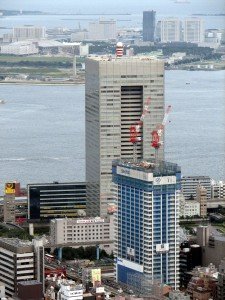 Today is the last day for Toshiba to file to avoid being de-listed.
"Toshiba has done everything in its power to gain the understanding of the auditors," says Toshiba CEO Satoshi Tsunakawa, "without clear prospects for auditor approval, we could no longer inconvenience and worry our investors and other stakeholders and decided on this very unusual way of releasing results."
Toshiba's unaudited figures reported a loss of $6.9 billion and said it had negative shareholders' equity of $2 billion, however the company can easily put that right from the $27 billion offered by Hon Hai for the company's chip unit.
The snag there is that the Japan government may put restrictions on a sale to Hon Hai, which has extensive manufacturing interests in China, because of fears of Toshiba's technology being transferred to China.
If the Japanese government insists that Toshiba accept a second bidder as partner, or insists that Japanese bail-out funds get involved, then Hon Hai's $27 billion may be watered down or withdrawn.
The disagreement with PwC is said to have stemmed from the reporting of the bankruptcy of nuclear unit Westinghouse which is said to have incurred losses of $9 billion.