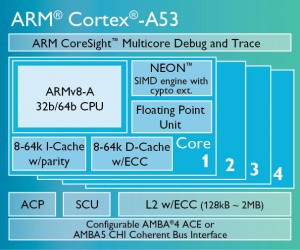 The slowing growth in the smartphone market means global smartphone AP shipments will grow slowly in the next few years, reaching 1.77 billion units in 2021.
Qualcomm remains No.1 with MediaTek No.2,
In-house-developed chips by Apple, Samsung and Huawei took an  estimated 26.9% of smartphone AP shipments in 2017, and will see their share of shipments grow to almost 30% in 2018.
As they are the world's top-three smartphone vendors, their growing presence is creating strong pressure for processor vendors.
It is estimated Qualcomm will show a 1.5% decline in total 2018 shipments.
MediaTek's customer base does not overlap much with the device vendors using their own chips and MediaTek has introduced competitive mainstream processors which have been adopted by downstream smartphone vendors. As such, MediaTek is expected to see a 2.1% increase in 2018 shipments but it may have difficulty reaching its 2018 goal of shipping 400 million chips due to slowing growth in the smartphone end market.
Cortex-A53 remains the mainstream core, followed by in-house-developed architectures.
28nm is still the dominant node,
Smartphone AP developers are scrambling to add deep learning capabilities to their offerings so that they can perform edge computing in line with the rising AI  trend.
Smartphone APs supporting heterogeneous computing with GPUs, DSPs or neural network processors are growingly popular.