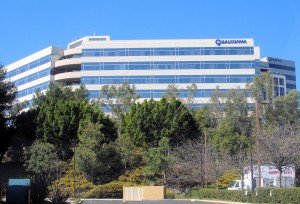 The company has 33,800 full-time and temporary employees.
Severance packages have been offered. "Qualcomm is conducting a reduction of our full-time and temporary workforce,"  says a spokesperson.
During its fight with Broadcom, Qualcomm told investors it would make $1 billion in cost savings.
Now, as well as its fight with Apple and its stalled takeover of NXP  – thanks to China's delay in approving the deal – Qualcomm will be hit by a US government ban on selling chips to ZTE.
Yesterday, Gao Feng, a spokesman for China's anti-trust regulator poured cold water on Qualcomm's hopes for the deal saying its review had discovered  "related issues that are hard to resolve, making it difficult eliminate a negative impact."
Qualcomm got  half of its $22.3 billion revenues from China last year.
.