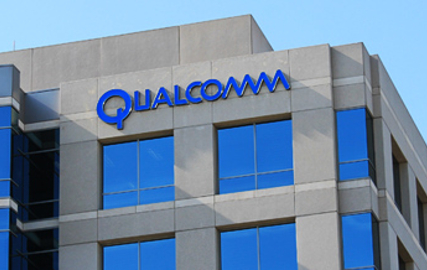 In papers filed yesterday (11 April) in answer to a $1bn lawsuit against Qualcomm that Apple launched in January, Qualcomm highlighted five key complaints against Apple and said it was seeking "significant" damages.
A statement from Qualcomm revealed that its five key claims against Apple are that it:
Breached agreements and mischaracterized agreements and negotiations with Qualcomm;
Interfered with Qualcomm's long-standing agreements with Qualcomm licensees that manufacture iPhones and iPads for Apple;
Encouraged regulatory attacks on Qualcomm's business in various jurisdictions around the world by misrepresenting facts and making false statements;
Chose not to utilize the full performance of Qualcomm's modem chips in its iPhone 7, misrepresented the performance disparity between iPhones using Qualcomm modems and those using competitor-supplied modems; and
Threatened Qualcomm in an attempt to prevent it from making any public comparisons about the superior performance of the Qualcomm-powered iPhones.
Don Rosenberg, executive vice president and general counsel of Qualcomm, said that Apple could not have built its "incredible" iPhone business "without relying on Qualcomm's technologies".
"Now, after a decade of historic growth, Apple refuses to acknowledge the well established and continuing value of those technologies," he said.
"It has launched a global attach on Qualcomm and is attempting to use its enormous market power to coerce unfair and unreasonable license terms from Qualcomm.
"We intend to vigorously defend our business model, and pursue our right to protect and receive fair value for our technological contributions to the industry."
Apple had not responded to requests for comment from Electronics Weekly as this article was published.
The Qualcomm filing is the latest episode in recent days in the difficult relations between Apple and its technology suppliers and IP licensees.
Last week, Apple informed Imagination Technologies that it was planning to stop using its graphics technologies and IP within the next two years, leading to a more than 60% fall in Imagination's share price. Apple is also in the process of building a new team of engineers to develop GPUs in London.
Then just yesterday, Dialog shares fell 16% after it emerged that Apple is working on its own power management IC. Dialog derives around half its revenue from Apple.