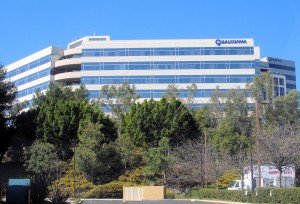 Qualcomm will either close its server chip operation or sell it.
Cavium, which announced its latest Arm-based server chip ThunderX2 on Monday, could be interested, as could Ampere Computing, the former server processor unit of Applied Micro now owned by private equity fund Carlyle Group and headed by ex-Intel president Renee James.
Qualcomm marketed its first Arm-based server processor – Centriq 2400 – last year. Sales have not been reported.
Despite all the efforts to get Arm into servers it is believed that Intel still has 99% of the market.
 Qualcomm is currently engaged in a $1 billion cost-cutting exercise.