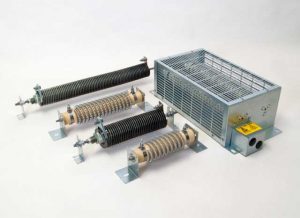 The deal will enable industrial customers to purchase Cressall's resistors and portable load banks from any of the 32 countries that RS operates in.
Specifically for the agreement with RS, Cressall has produced a range of high current adjustable resistor kits suitable for many high power applications.
In addition, RS now stocks a selection of compact IP20 braking resistors. Features of this range include a stable high temperature-resistant alloy, which produces virtually no noise when subjected to chopped DC braking currents. RS will also stock a range of DC and AC portable load units; the DC load units have been designed for testing batteries and power supplies, the AC units are ideal for checking the performance of small UPS systems or generators.
Based in Leicester, UK where it designs and manufacturers its full range of resistors, Cressall has over 100 years of experience manufacturing for markets in Europe, Asia, Australasia and Africa. In 2017, the manufacturer expanded its operations into South America.
"The new global distribution deal provides an exciting opportunity for Cressall, RS and our customers," says Cressalls' Martin Nicholls, "from our facility in Leicester, we can design and manufacture bespoke products for applications such as dynamic braking, motor control and neutral earthing, to specifically meet the customer's need. This new venture will allow us to provide resistor solutions to an even wider audience. We're excited to see this partnership develop and where it might lead."
Specific data sheets have been created for each product, providing customers with the mechanical data, unit ratings and procedures for installation. These can be downloaded from the RS web site.