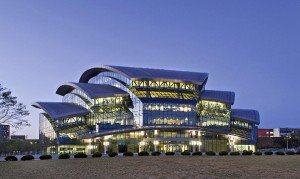 The company says it wants to buy companies which have the technology to make Samsung's existing product line more attractive.
Earlier this year it bought Harman for $8 billion in an attempt to accelerate its moves into the automotive components market.
Another acquisition was Viv Labs to bolster Samsung's efforts in developing AI – specifically to help with putting speech revignition into its products.
Another buy was LoopPay to help its mobile payment development. Samsung's answer to Apple Pay – SamsungPay – was launched earlier this month.
Last year, Samsung bought a raft of companies: AdGear, Joyent, Dacor, Tachyon, NewNet, QD Vision, Perch and Melaud.