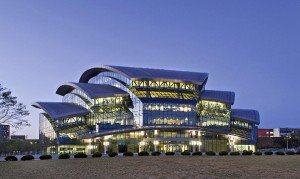 Samsung, which invested $4.5 billion in its semiconductor business in Q1, hasn't said how much it will invest for the full year except to say it will be more than last year which was $13 billion.
Choi Do-Yoen reckons Samsung will invest $10.8 billion in NAND and $7.17 billion in logic including foundry.
Buoyed by strong memory prices, Samsung is expected to become the world's No.1 chip-maker this quarter, replacing Intel which has been No.1 for 24 years.
When Samsung got into the memory business in the 1980s the company founder, Lee Byung-chul, said it was the company's aim to become the world No.1 in semiconductors and hang onto that position for a hundred years.
No one except TI has held the No.1 position for 25 years.