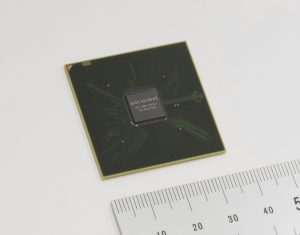 Socionext's SC1810 is aimed at embedded graphical industrial and automotive applications such as camera based driver information systems, cluster and further information displays such as head-up display (HUD) units, passenger displays or rear seat entertainment systems.
The SC1810 has a quad-core processor and is capable of handling six channels of Full HD video inputs, and three channels of Full HD display outputs.
The SC1810 also provides multiple H.264 decoding and encoding cores that can process various camera images simultaneously, supporting surround view, electrical mirror or drive recorder applications, which are rapidly gaining popularity.