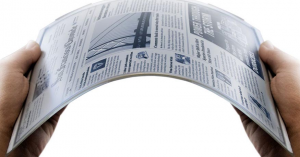 E.Ink and Sony will have 35% each of the jv's shares, and the remaining 30% is held by VC companies.
The presidents of Sony Semi and E.Ink will sit on the jv's board with E.Ink's president holding the chairmanship of the jv.
The jv aims to create new electronic paper display products and systems, and grow the market of ePaper-based solutions.
The JV is officially registered in Taiwan with a Japanese subsidiary.
"Sony has worked on ePaper technology with E Ink for over a decade," says Sony president Terushi Shimizu, "this long-term partnership reflects our shared vision to proliferate the use of ePaper."
The aims to redefine the traditional work processes of documents and thereby create a new ePaper market.