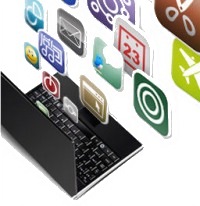 The announcement is expected next week at IDF.
Intel says the new Atoms will work with its RealSense ZR300 depth-sensing camera, suggesting VR and augmented reality applications.
They will use Intel's Gen 9 graphics.
Atom started off life as a processor for netbooks around 2007-10, and then was re-purposed for tablets and phones.
Despite a massive contra-revenue programme the phone market was a non-starter for Atom, while forcing the chip into tablets using contra-revenues became hugely loss-making to the tune of some $4 billion a year.
IoT
Back in April Mouser Electronics added the product line of IEI Technology, part of the Intel Internet of Things solutions alliance. The IEI Technology embedded computer boards Mouser Electronics include the WAFER-BT single-board computer in the PICO-ITX form factor and supports an on-board Celeron system-on-chip (SoC) with DDR3L; VGA, LVDS, and iDP connectors.
See also: