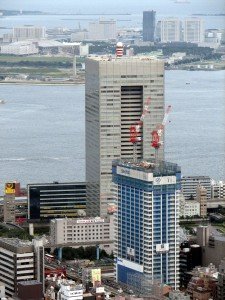 Western Digital has been asserting that, as the operator of jv fabs with Toshiba, it has the right to sole negotiating status on the sale of Toshiba's chip business.
The letter says Western Digital has been running a campaign of 'intentional interference' with the sale process..
Western Digital acquired the fab jv with Toshiba when it bought SanDisk last year for $19 billion.
Meanwhile the New York private equity firm and the Japanese government bailout fund Innovation Network of Japan are said to be in pole position to succeed with a $16 billion bid which is tailored to appeal to Japan's competition authorities.
Toshiba does not want a long drawn out regulatory process as it needs the sale proceeds quickly.
A $27 billion bid from Hon Hai is thought to be likely to attract a regulatory investigation because of the likelihood of Toshiba's technology leaking to Japan if Hon Hai owns it.
Hynix and Broadcom are thought to be the other two bidders in the process.