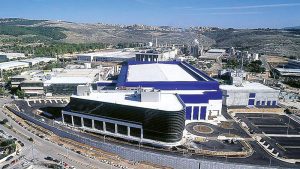 TowerJazz's "open" platform is offered to all SiPho customers unlike other "closed" processes only offered to certain customers or restricted to low-volume prototyping.
TowerJazz's SiPho process complements its SiGe BiCMOS processes which are currently qualified in two of its worldwide fabrication facilities, providing its customers with manufacturing assurance and flexibility.
The overall SiPho market is expected to present over 20% CAGR by 2023, according to a MarketsandMarkets report.
SiPho holds the potential to become a cost-effective, scalable technology for the production of electro-optical integrated circuits and transceivers for data centers and high-performance computing, telecommunications, military, defense, and aerospace applications.
TowerJazz's SiPho process addresses the high-performance requirements of these applications, such as reduction in power consumption, high bandwidth and high data transfer capabilities.
TowerJazz and industry leaders in SiPho electronic design automation (EDA) – Cadence, Synopsys and Lumerical – have collaborated to develop design enablement for this platform.
TowerJazz's electronic photonic design automation (EPDA) PDK solution provides an integrated design environment through the Cadence Virtuoso platform, enabling fast time to market.
TowerJazz brings specialty foundry experience and decades of electronic design enablement while Cadence provides photonic schematic capture, layout and circuit simulation, Synopsys supplies the PIC layout synthesis capability and Lumerical is the industry leader in photonic simulation.
The PDK includes several flavors of components needed for SiPho design such as single-mode silicon waveguides, high speed germanium photodetectors, p-n junction modulators and enablement for edge and grating couplers.
F