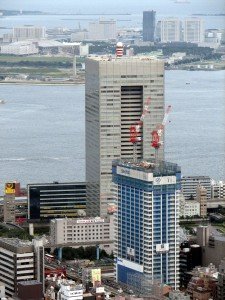 It has told Toshiba it has breached its jv obligations with WD to put the business up for sale.
WD bought out SanDisk's share in the FlashAlliance last year.
The FlashAlliance is a jv to build and equip flash fabs in Japan which are operated by Toshiba.
SanDisk had a 49.9% share in the FlashAlliance and a Toshiba had 50.1%.
Now, WD has written to Toshiba saying that the sale is a "very serious breach of joint venture agreements".
WD says it should be given exclusive rights to negotiate with Toshiba over the sale of the unit.
WD also says in its letter that the $27 billion bid from Hon Hai and the $18 billion bid by Broadcom exceeded the fair and supportable value of the business.
The bidders are now said to have been whittled down to four: Hon Hai, Broadcom, Hynix and WD.