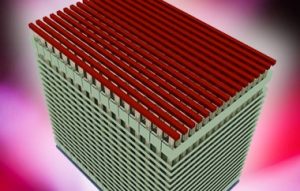 It is not stated whether this order is for chips to be made in its own fab or for chips supplied by Intel under the two companies' wafer supply agreement.
The order is for 10,776 32-layer 3D NAND chips.
Yangtze River celebrated equipment move-in at Wuhan last week. The plan is to move into volume production this year.
The fab is eventually to be capable of 300k wpm.