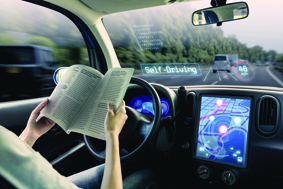 Two driverless car deaths last month makes you wonder if the authorities have gone too far too fast in allowing testing on public roads. Consumer groups are now saying they have.
Tesla has had two driverless deaths – the first last June when an autonomous car hit a lorry and the second last month when a car hit a concrete highway divider.
Uber has recorded one death when its car hit a pedestrian last month. Uber has already reached a financial settlement with the family of the pedestrian, the speed of which move probably reflects Uber's concern about increased consumer push-back against testing driverless cars on public roads.
The AV Start Act, currently before the US Senate, could be used to incorporate standards, says consumer group Advocates for Highway and Auto Safety.
It is proposed that there should be performance standards set; that there should be legally enforceable transparency of manufacturer and operator data; that vehicles should need to undergo a 'vision test' to prove that they can 'see' in all conditions; that regulatory oversight should be tightened; and that the interaction between cars and human drivers should be improved.
Uber and Tesla want to get the technology to market quickly. Both are losing money. They need access to public roads to prove the technology, which the authorities now doubt.
The driverless car story was sold to governments that were convinced it would let cars drive closer together – reducing the need to build so many roads; reducing accidents and cutting medical and clean-up costs. It would also, they thought, give governments control over car drivers.
In making their case, companies appear to have over-promised on the technology.
Now the authorities must take charge.
Electronics Weekly