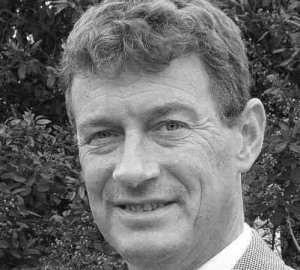 The UK market for electronic components is likely to continue its stellar 2017 growth well into next year, according to forecasts from the Electronic Components Supply Network (ECSN).
The organisation, which represents distributors, has reported that sales growth in 2017 will be around 17%, significantly above the 4.3% it originally forecast for the year. It also said that it expected further growth of between 6.5% and 10.5% in 2018.
Electronics component sales have now grown for six consecutive quarters – the longest period of sustained expansion since 2000 – and the ECSN said it is expecting another five quarters of market expansion. The growth is being driven by rapid investment in the implementation of electronic systems into ever-more areas of daily life, it said.
ECSN chairman Adam Fletcher (pictured)  said: "The global electronic components market is transitioning from consumer products towards fully autonomous transport and smart cities.
"The vast infrastructure build‑out – including the deployment of 5G mobile networks that will be required to support autonomous vehicles, connected cities and their populations is a huge opportunity. The move from internal combustion engines towards all-electric vehicles is another enormous shift that will significantly reshape the electronic components market."
He added that, barring any "major macroeconomic shocks", the growth of the components market would continue for the rest of the decade.
Aubrey Dunford, market analyst at the ECSN, said: "UK companies find themselves in an ideal position to capitalise on the opportunities presented, most of which are within the market sector served by authorised distributors."