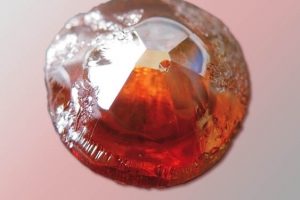 The need is for sources between 260 and 280nm (UVC), for which aluminum gallium nitride has been selected – a development of the indium gallium nitride LEDs usin gin lighting – grown on aluminium nitride substrates.
The project, called Unique, is co-ordinated by Osram and funded by the Bavarian government. The firm will developing the epitaxy and substrate processing to produce UVC AlGaN chips on AlN substrates.
"Osram Opto Semiconductors is already active in the near-UV range. Unique will extend our portfolio into the deep- UV range," said Osram head of UV development Hans-Jürgen Lugauer. "Our many years of experience in the development of mass market opto semiconductor components will contribute to bringing the prototype to market at a later date in volume production."
Fraunhofer Institute for Integrated Systems and Device Technology (IISB) is in charge of the process to produce AlN substrates – the synthesis of high-purity AlN powder, producing AlN crystals and manufacturing AlN substrates.
Aprotec will deal with a detailed part of this – designing the equipment to produce AIN crystals by evaporating AlN powder at >2000°C.
UV LED chips, according to Osram, need the protection of a gas-tight vacuum package to provide a stable atmosphere for the chip. Schott will developing such a package from inorganic UV-stable materials.
Finally, company Dr Hönle will be responsible for integrating the UVC modules in a disinfection system and conducting system tests.
Pictured is an aluminium nitride crystal grown at Fraunhofer IISB.