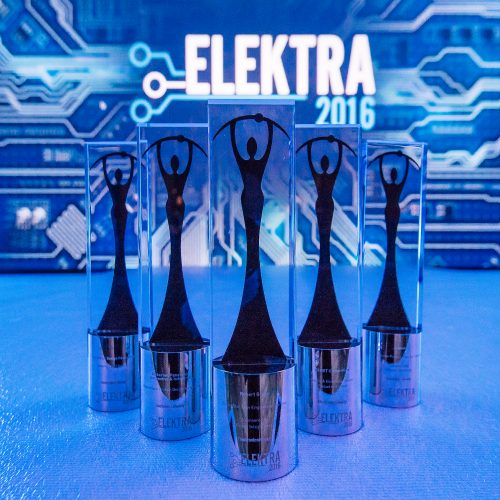 The votes are in and today Electronics Weekly is proud to reveal the shortlists for this year's Elektra Awards. After another record-breaking year for entries, in these pages you will find the products, companies and people who are leading the electronics supply chain in 2017 and who will be battling it out for the coveted Elektra Awards.
A total of 80 companies are represented in this year's shortlists, with organisations and people from the UK and the international electronics business competing to prove that their contributions are worthy of one of the 22 trophies due to be handed out this year.
As ever, the winners of the Elektras will be presented at a glamorous dinner where the great and the good of the industry will gather to celebrate their best achievements of the year. This year the event returns to the Grosvenor House Hotel on London's Park Lane on Wednesday 6 December.
"It's been a year of great innovation across the industry and this year's entries to the Elektra Awards have showcased the very best of those innovations that are enabling advances in every area of electronics," said Josh Brooks, publisher and editor of Electronics Weekly.
"Judging this year's entries was an incredibly tough job and I'd like to congratulate every company that has made the shortlist. I'd also like to thank our judges for sharing their expertise and I look forward to seeing our shortlisted companies, judges and many more friends across the industry in December."
THE SHORTLISTS
Click on the category name to find out who has made this year's shortlist
Business Awards
Company of the Year
Presented by Electronics Weekly
Distributor of the Year
Sponsored by Panasonic
New Company of the Year
Sponsored by AudienceMedia
Manufacturer of the Year
Sponsored by Southern Manufacturing & Electronics
Engineers of the Future
Educational Support Award
Sponsored by Mentor, a Siemens business
Rising Star New Engineer of the Year
Sponsored by Power Integrations
University Research Award
Sponsored by RS Components
Excellence in Design
Design Team of the Year
Sponsored by BWW Communications
Excellence in Product Design for Automotive
Excellence in Product Design for High-Reliability Systems
Excellence in Product Design for Medical
Product Technologies
Consumer Product Innovation of the Year
Sponsored by Avnet
Design Tools and Development Software Award
Sponsored by Swindon Silicon Systems
Internet of Things Product Innovation Award
Sponsored by Micron Europe
LED Lighting Product of the Year
Passive & Electromechanical Product of Year
Sponsored by Avnet Abacus
Power System Product of the Year
Semiconductor Product of the Year – Analogue
Semiconductor Product of the Year – Digital