Here, in our series on the EW BrightSparks of 2018, we highlight Abdulrahman Albar, a PhD Student at Brunel University London.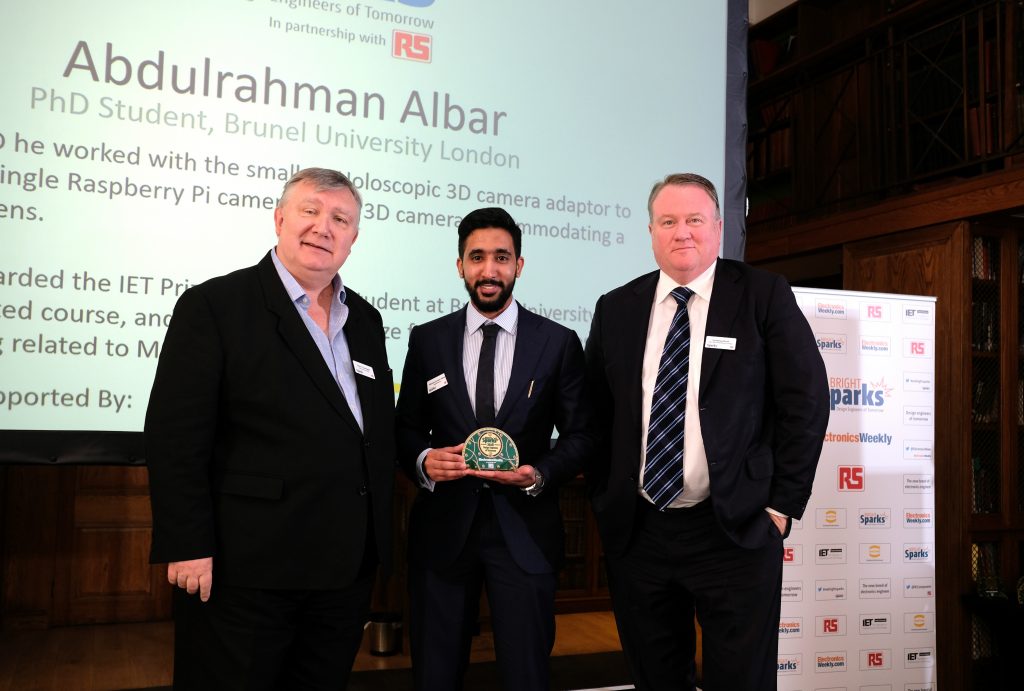 For his undergraduate final year project he designed and made the smallest Holoscopic 3D camera adaptor to convert a single Raspberry Pi camera into a 3D camera, accommodating a lenticular lens.
After a lot of hard work, and a lot of failures, three designs successfully worked.
As a result, he was awarded the IET Prize for the best student at Brunel University on an IET accredited course. He was also awarded the Anson Fund Prize for Innovation in Design and Engineering related to Medical Applications.
These two awards recognise his command of both the theoretical and applied aspects of engineering. He is also described as having excellent personal and communication skills.
His PhD research, currently underway, is related to the development of an additive manufacturing system for construction and large-scale printing.