Here, in our series on the EW BrightSparks of 2018, we highlight Aidan Bradfield, a System Architect at Ultrahaptics.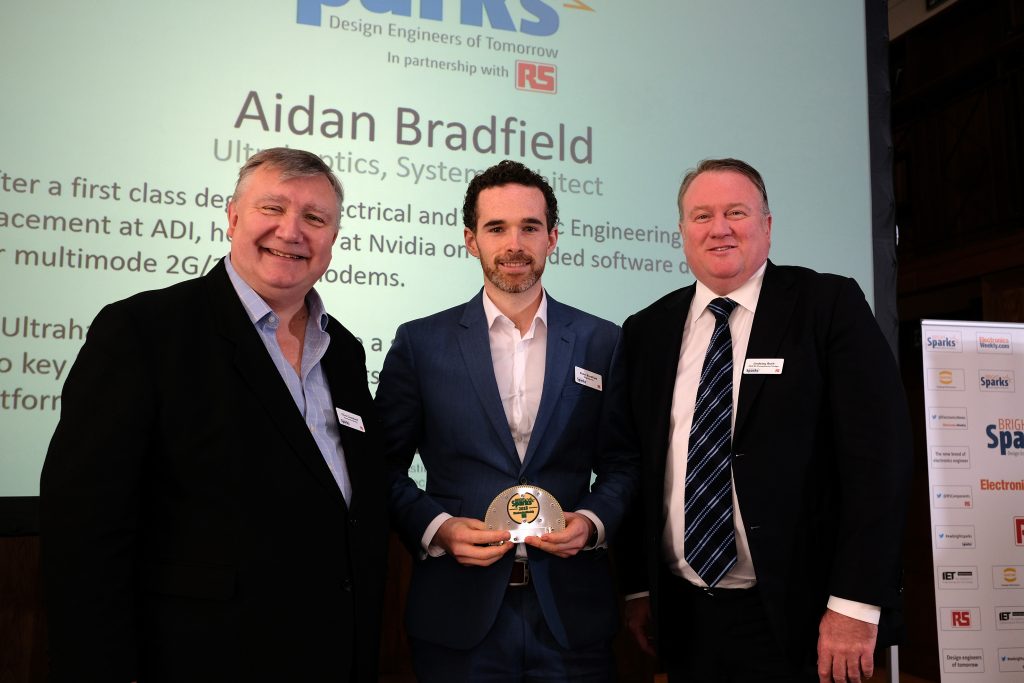 After a placement at Analogue Devices, while studying, he took a role at Nvidia for two years where he worked on embedded software development for multimode 2G/3G/LTE modems.
In 2015 he joined Ultrahaptics as a research and development engineer and he was quickly promoted to System Architect a year later.
Ultrahaptics has developed a technology which enables the sense of touch to be projected into mid-air and, his nominator writes, there have been significant engineering challenges to take an innovate concept to a product which can enjoy a wide range of commercial opportunities.
Not least, taking a range of complex algorithms, running on different chips and architectures and condensing all of these onto just two key chips, an FPGA and a microcontroller. Aidan was pivotal to this engineering feat, making a significant contribution to the company's two key products, the Touch development kit and Stratos platform.
Aidan took the lead on designing and testing new architectures which formed the basis of these products.
No matter how busy and under pressure, he always has time to explain things to colleagues. He is one of those engineers that can explain technology easily and patiently. He always has a smile and, as such, is jokingly referred to as 'the face of Ultrahaptics' in the office for his jovial style and friendly persona. He has represented the company on multiple occasions, including, most recently at CES in Las Vegas, where he was on the booth, with the sales and marketing employees, able to sell and promote the technical details of the products.