Here, in our series on the EW BrightSparks of 2018, we highlight Chaoyun Song, a Postdoctoral Research Associate at the University of Liverpool. He specialises in wireless power transfer and energy harvesting.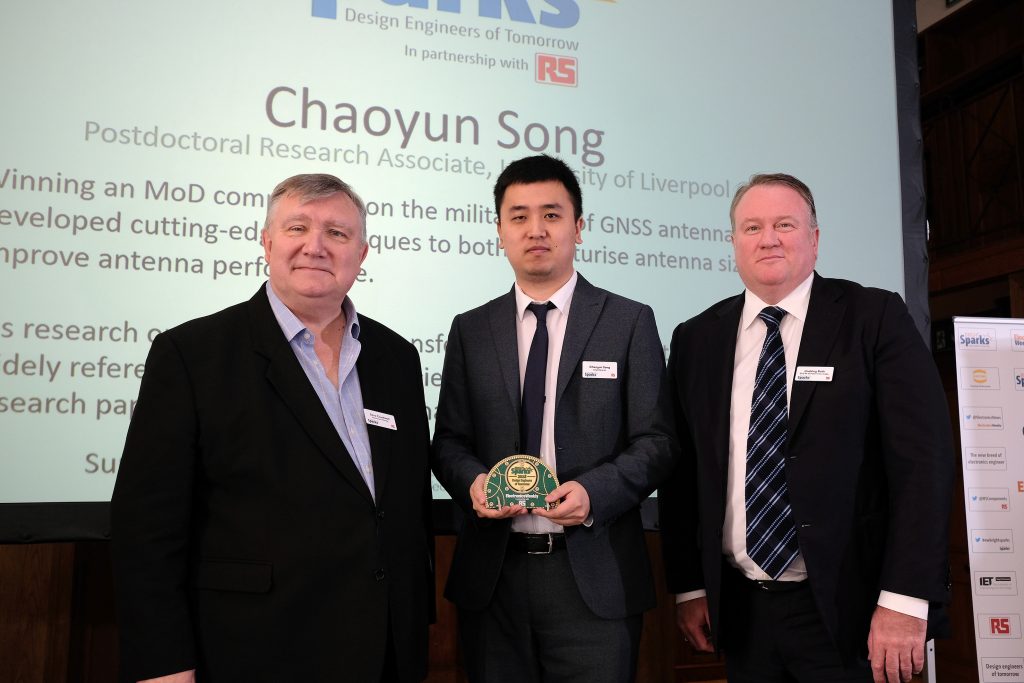 In 2016, he won a Ministry of Defence competition around the military use of GNSS antennas. He developed cutting-edge techniques to both miniaturise antenna size and improve antenna performance.
He takes up the story:
I was partially employed by the BAE systems as the sole antenna design engineer for this project. The main challenge of this project was the high-performance demand of the antenna since the antenna is going to be worn by British soldiers for satellite navigation (thus a very small antenna size is needed). In addition, the antenna was needed to cover the full band of GNSS (from 1 to 1.7 GHz).
He adds:
The final antenna design can either be used for soldier-worn application or be mounted on military vehicles. This design has been patented and transformed into commercial products which will be sold to UK, EU and US military markets. In recognition, I was awarded the BAE Chairman's Award in January 2018 for my contribution and innovation towards the next generation of GNSS antennas.
Building on his PhD, his work has been widely referenced by many other scientists and researchers – he has published more than 20 papers in internationally peer-reviewed journals and conferences, and has filed five US and UK patents.
Two of his US patents have been used by a US company named GWS solutions Inc. and one of his UK patents has been used by BAE Systems.
He is also a reviewer board member for journals, such as the IEEE Transactions on Antenna and Propagation, IEEE Transactions on Industrial Electronics, IEEE Transactions on Microwave Theory and Techniques and IEEE Antennas and Wireless Propagation Letters.