Here, in our series on the EW BrightSparks of 2018, we highlight Daniel Loud, an Avionic Systems Engineer at Leonardo.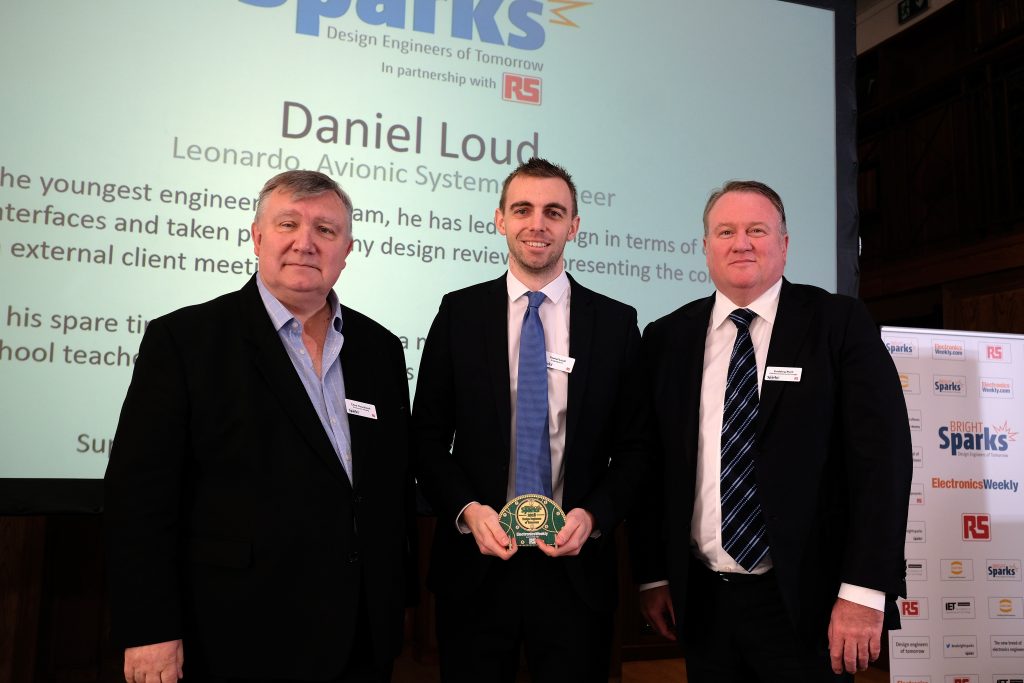 The youngest engineer in his team, he has led the design in terms of external interfaces and taken part in many design reviews, representing the company in external client meetings.
He has taken part in many design reviews and represented the company in many external meetings with other large companies.
He is also a member of STEMNet and has taken an active part in many of Leonardo's outreach programmes, including: a Sons and Daughters Day, supporting a local STEM club, an day in industry as part of Routes Into STEM, mentoring two teams of sixth form students through an engineering challenge for the Engineering Education Scheme.
He has also helped manage a Rampaging Chariots competition where several groups of Year 7-8 students are guided in building a robot, which they can compete with through various events, like football, sumo wrestling and an obstacle course.
In his spare time Daniel has also created a maths resourcing website for primary school teachers, called Primary Maths Resources.
He writes:
Last year the website smashed the target of 8,000 worksheets and 100,000 questions by providing 15,000+ worksheets and 126,000+ questions.

Now there are about 22 different topics with loads of options, limits, worksheet types and themes that are available. I'm developing the site to form an open market for teachers to sell their own products like lesson plans.