Here, in our series on the EW BrightSparks of 2018, we highlight the young Edward Evans, a Creative Arts Technician at Rochester Independent College.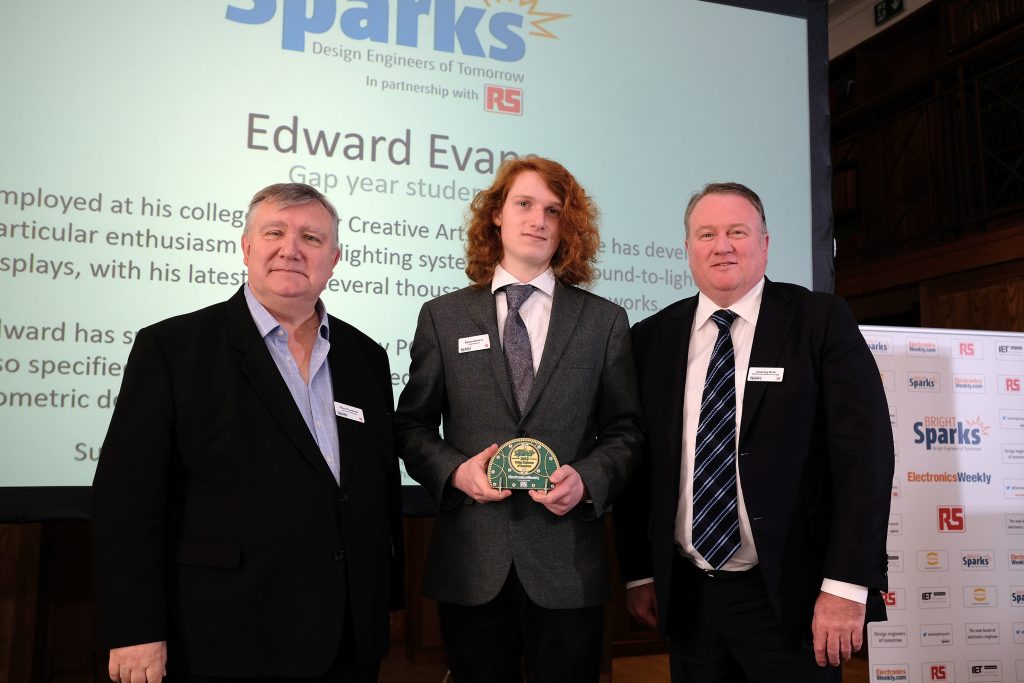 He was the 'go to' person for IT at his local academy school from the age of 11. Here he developed a particular enthusiasm for DMX lighting systems. For a number of years he has created sound-to-light displays each Christmas, with his latest display using several thousand serial addressed pixel LEDs and fireworks.
His Sixth Form years were spent at Rochester Independent College where he again became known for his IT knowledge. Now, during his gap year, the College has employed him as their Creative Arts Technician.
From the age of 13 Edward has specified and built many PCs for himself and particularly for his father's business. He has also specified and installed an IP-based 32 camera CCTV system and biometric door access.