Here, in our series on the EW BrightSparks of 2018, we highlight Herman Larsen, a Junior Application Engineer at EDA Solutions Ltd.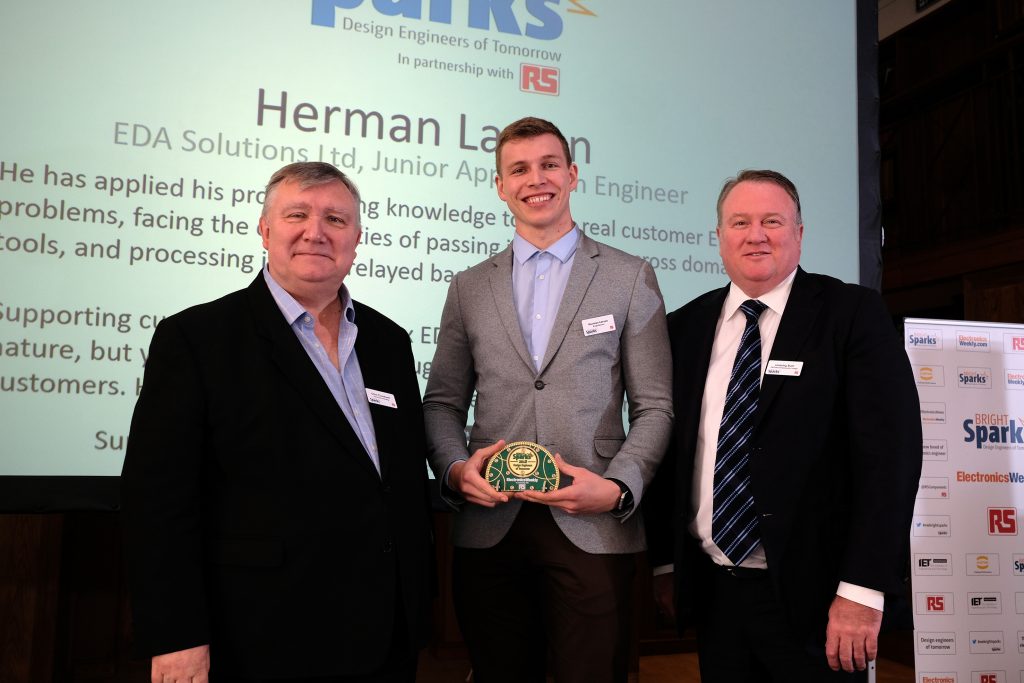 The team at EDA Solutions was impressed how quickly he became independent, says his nominator, able to support customers and deliver additional value way beyond expectations.
He has applied his programming knowledge to solve real customer EDA problems, facing the complexities of passing information across domains and tools, and processing it to be relayed back in relevant formats.
Supporting clients with complex EDA tools requires an investigative nature, but young engineers can struggle with challenging colleagues and customers. Herman has impressively succeeded for his company.
Herman thrived on the responsibility and opportunity to solve problems in the manner he saw fit. Now six months into his internship, Herman is relied on just as a full-time member of staff delivering value to the business and receiving recognition for his contributions from customers. Herman demonstrated various distinctive attributes from an early stage within his placement.

[He] often balanced work across international time zones and sought domain experts that as a company we may never have spoken to before.
He was educated at York University.