Here, in our series on the EW BrightSparks of 2018, we highlight James Henderson a Plextek consultant for Antenna's & Propagation.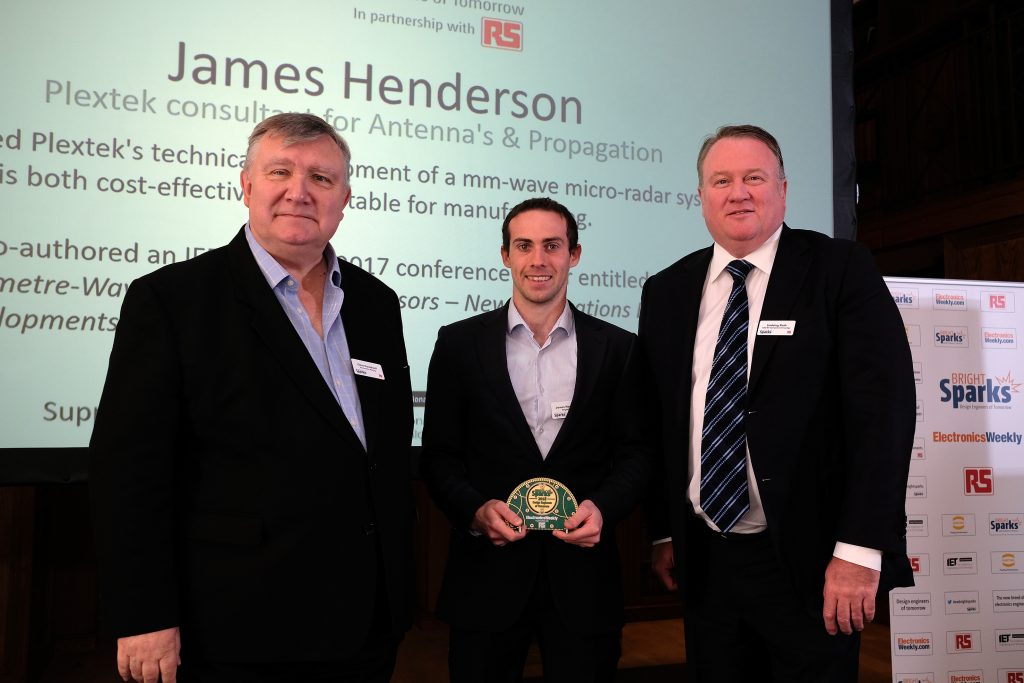 He led Plextek's technical development of a mm-wave micro-radar system that is both cost-effective and suitable for manufacturing.
A colleague at Plextek writes:
[James'] biggest achievements can be found in one of the most challenging technical fields of electronic design. Circuit and system design at millimetre-wave frequencies – the band of spectrum between 30 GHz and 300 GHz – is an area in which few young engineers specialise in and even fewer accomplish goals akin to James' achievements within the first five years of their engineering careers.

James has chosen to pursue a career in a technical field that many industry professionals would consider as 'hard' and 'challenging' and, yet, by following this path, James has been able to apply his knowledge and expertise at mm-wave frequencies across a variety of projects within Plextek.
Based on the success of this work, James co-authored a technical paper titled "Low-Cost Millimetre-Wave Radio-Frequency Sensors – New Applications Enabled by Developments in Low Cost Chipsets" that was presented at an international, peer-reviewed conference: IEEE Sensors 2017 (held in Glasgow between 29 October and 1 November 2017).
His nominator writes:
Beyond essential engineering skills, James also possesses equally important soft skills. For example, he is a strong communicator, which has allowed him to perform well when placed in client-facing positions, often being the technical expert opinion in the room.