Here, in our series on the EW BrightSparks of 2018, we highlight Jamie Hill, a student at the University of the West of England in Bristol.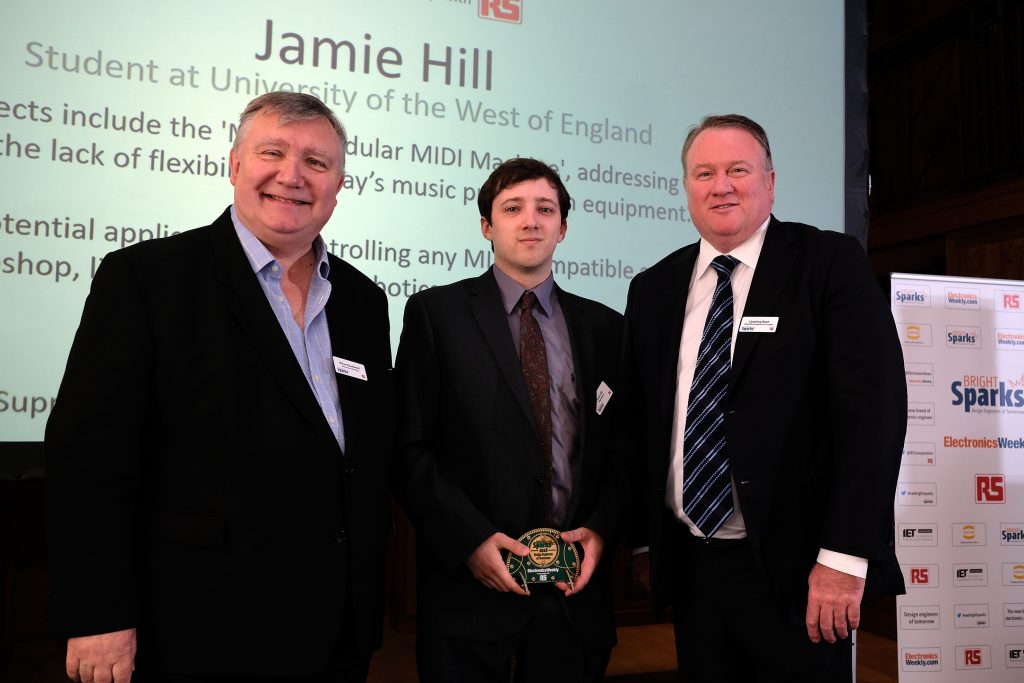 His projects include the 'Mega Modular MIDI Machine', addressing what he sees as the lack of flexibility seen in today's music production equipment.
He says the system isn't only for music producers but has potential application in controlling any MIDI-compatible software such as Photoshop, lighting rigs or even robotics.
He writes:
This re-arranging hardware not only improves workflow by enabling people to make music in the way that feels right to them, but also will unlock new creative doors for electronic musicians by allowing them to combine both "traditional" sensors such as dials and velocity sensitive pads and non-traditional sensors such as thermal and proximity sensors to create new types of digital instruments at a whim.

Although I am not the first person to develop a system of this nature (a similar project was put on Kickstarter a while ago but didn't reach its funding goal due to their incredibly high asking price of around £700). I aim to be the first person to get the device to market at an affordable cost, while providing a standalone platform compatible with all MIDI devices, rather than requiring that the user has to have a host PC to configure the device.
He is currently on UWE's EU-funded Launch Space programme, working on this project full time.