Here, in our series on the EW BrightSparks of 2018, we highlight Josh Valman, CEO at RPD International.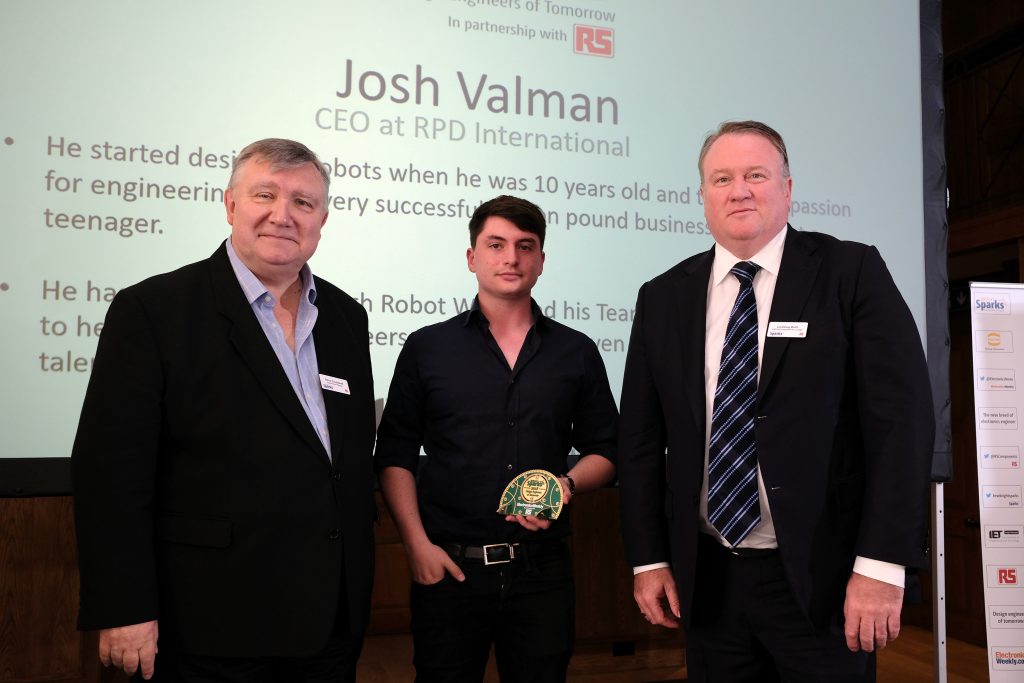 Josh Valman started designing robots when he was just 10 years old. He understood pressure systems before he really understood how to read. When he was 13 he sent his life savings of £500 to China to have his drawings turned into real components. They were machined from scratch to his specifications and he built his first robot and hasn't looked back since.
He began working as a freelance consultant for multinational firms when he was just 15. He would come home from school and take conference calls with China.
He is now the CEO of RPD International, which allows companies of all sizes to pay a fixed retainer to access a flexible supply chain, comprising designers, engineers and distributors.
He also entered Team Rapid in the latest series of Robot Wars stating that he was looking for promising young engineers and that if anyone beat his robot he would happily hire them.
Josh turned his passion for engineering into a very successful million pound business whilst he was just a teenager. He has also shown through Robot Wars that he is keen to help other young engineers to develop and even hire promising young talent.