Here, in our series on the EW BrightSparks of 2018, we highlight Marco Domingo, a student at the University of Brighton, where he is studying for an MSc in Automotive Electronic Engineering.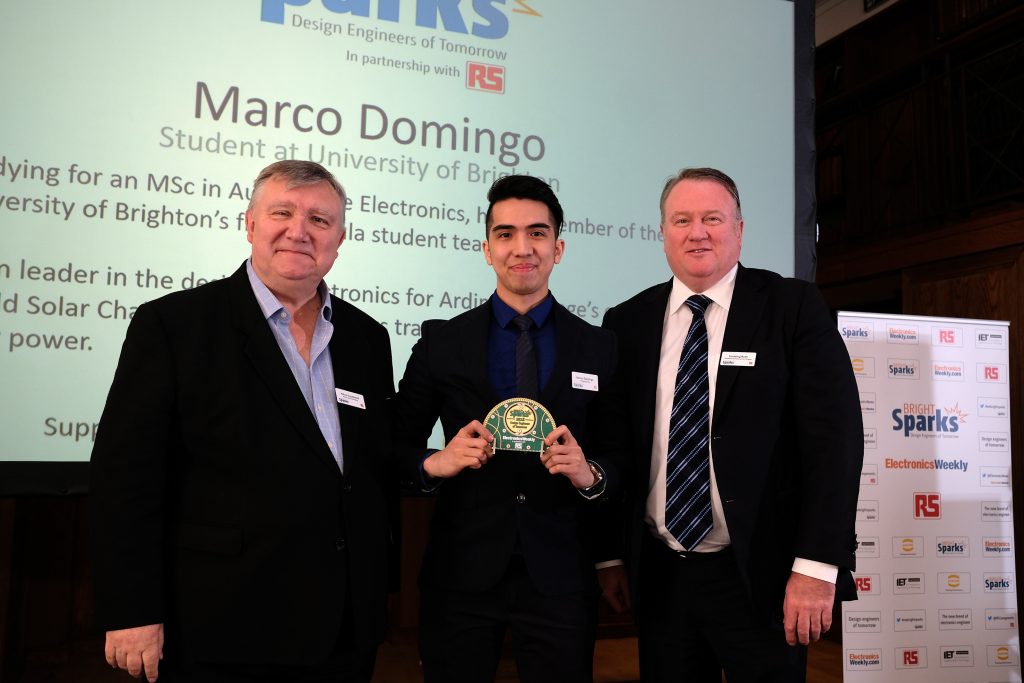 As well as being a member of the University's first formula student team, he has become the team leader in the design of electronics for Ardingly College's solar car for the World Solar Challenge, which sees cars travel 3,000 km across Australia using only solar power.
He says his time is spent tinkering, designing electronics, and writing code for use in the solar car, while doing his best to study for his Master's degree.
Starting in the Philippines, after finishing a Bachelor's degree in Electronics and Communications Engineering, his next big challenge was to pass a nationwide examination for ECE graduates in order to receive a professional license. After 6 months of revising nearly all topics covered in the university course, he passed the exam with a mark comparable to the previous exam's 5th place, among approximately 3,000 entrants.