Here, in our series on the EW BrightSparks of 2018, we highlight Robert Leadbeater, an Engineer and Repairer for BLM Audio Electronics.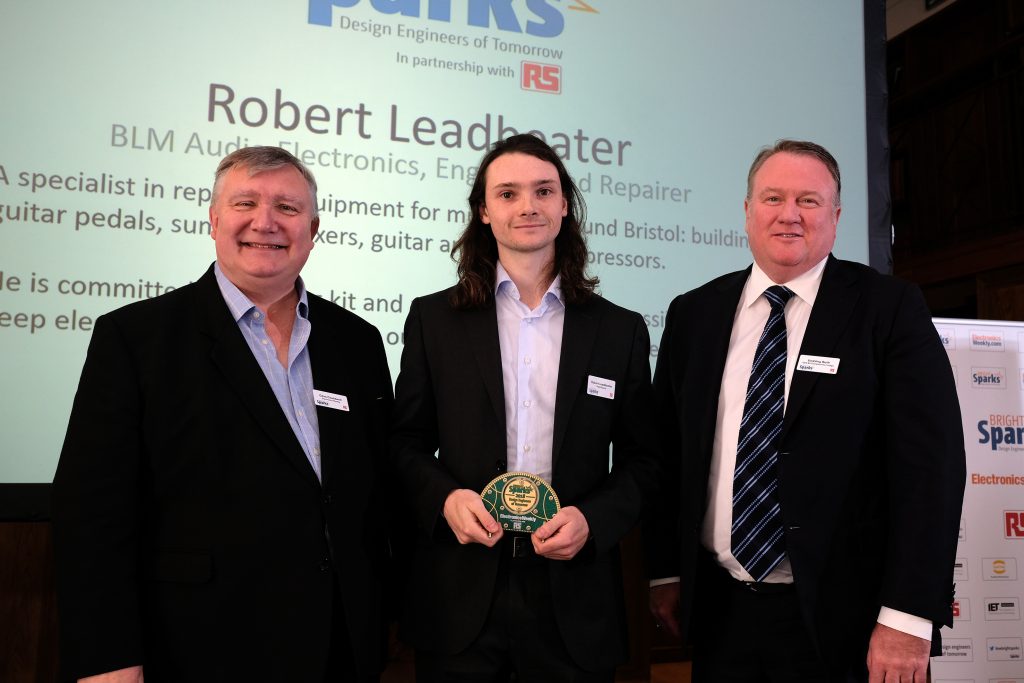 Moving into electronics after completing a degree-level audio technology course, he is now specialising in repairing equipment for musicians around Bristol: building guitar pedals, summing mixers, guitar amps and compressors.
He is also committed to reviving kit and recycling as much as possible to help keep electronics from destroying our world via mass wastage.
His nominator writes:
For me, this [successful move into electroincs] is a great achievement but in my eyes it is outweighed by Bob's vision of bringing back the service culture surrounding electronics, joining some of the die-hard repairers of the 21st century who recognise the importance of considering our planet when designing, manufacturing and indeed repairing technology.

When Bob showed me an old service manual from the 70's I realised we have been slowly declining on this front, almost to the point of 'if it's broke chuck it'. It will be a huge climb to bring this ideology back but, although Bob may not be so open about it, I know he is committed to starting small and I support this movement all the way.