Here, in our series on the EW BrightSparks of 2018, we highlight Robin Lee, a Design and Development Engineer at Park Signalling.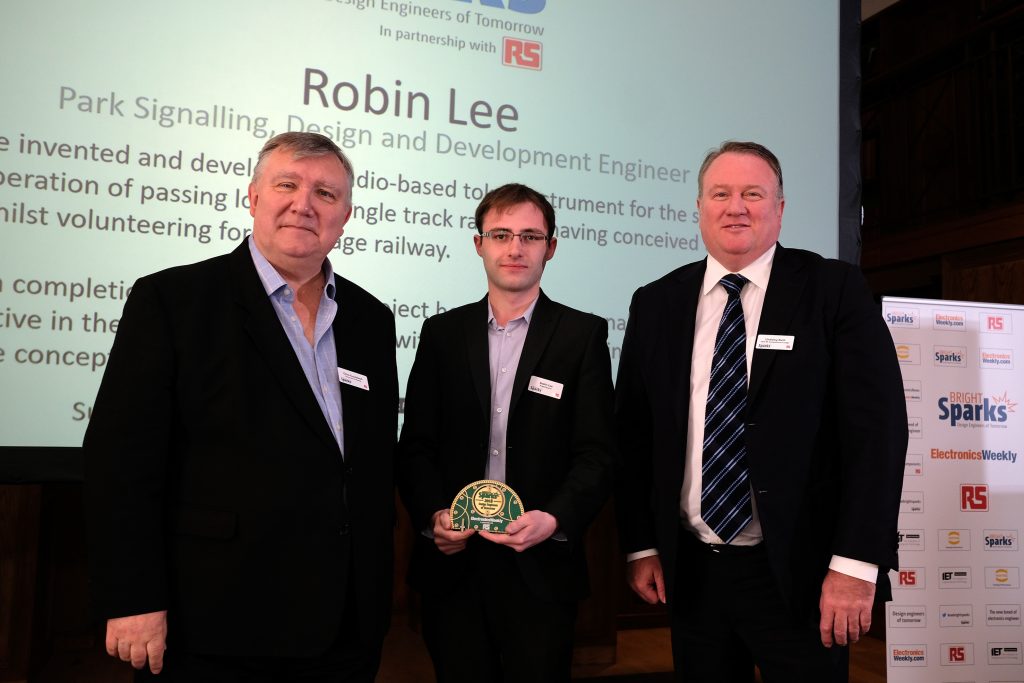 He purposely chose a 3-year BEng programme, with a first year in general engineering, instead of a 4-year MEng programme because he wanted to work as an engineer in industry as soon as possible.
Robin invented and developed a radio-based token instrument for the safe operation of passing loops on single track railways. He conceived the idea whilst volunteering for a heritage railway and developed a concept design as part of his final year project at the University of Warwick.
His nominator, and university supervisor, writes:
He created a prototype, with funding from the University of Birmingham and very limited supervision by me. He had to develop both a fail-to-safety hardware and a secure software for the prototype, which uses two communications channels on the public mobile telephone network with his own form of secure coding of the block messages.

As a Fellow of the Institution of Railway Signalling Engineers, I can testify to the outstanding quality and inventiveness of Robin's work.
In order to develop the system, he had to learn secure communications, fail-to-safety approaches in mechanical engineering and electrical means of ensuring the safety of the system.
On completion of the project he joined Park Signalling, an SME active in the railway signalling area, with the company asking him to develop the concept into a working system.