Here, in our series on the EW BrightSparks of 2018, we highlight Ruth Amos, Managing Director of her own company, Stairsteady Ltd, and co-founder of the YouTube-based platform Kids Invent Stuff.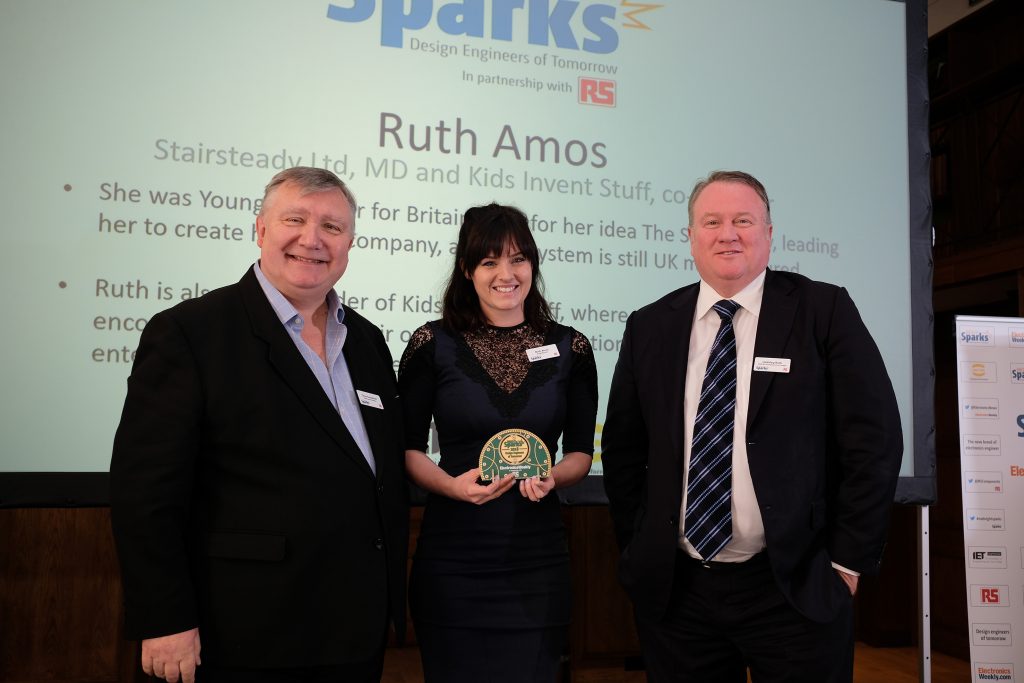 The StairSteady
Ruth Amos was Young Engineer for Britain 2006, with her idea for The StairSteady, an aid to enable people with limited mobility to use their stairs confidently and safely.
Having set up Stairsteady Ltd, she split the company in 2013 to separate IP and Distribution and continue to be Managing Director for both sides. The StairSteady is still manufactured in the UK, something she is very proud and passionate about.
Since designing the StairSteady Ruth has formed a number of other companies and hold two current Trustee positions. She is a well-known representative within STEM and an ambassador for a number of initiatives. She has been recognised for many awards including 'Young Star' Award by Women of the Future and was the youngest person ever to appear on Management Today '35 under 35' list.
She is a freeman in the Worshipful Company for Scientific Instrument Makers. Ruth is one of the 2016 curators of FutureFest, Nesta's flagship innovation festival, held at the Tobacco Docks in London.
Kids Invent Stuff
Ruth is also a co-founder of Kids Invent Stuff, a YouTube channel and accompanying media platform, aimed at directly engaging children and young people with STEM subjects.
The UK needs more scientists and engineers, and Kids Invent Stuff highlights the exciting and creative nature of STEM careers, through practical real world projects.
Young people are encouraged to submit their own ideas for inventions to solve novel and entertaining technical challenges. Inventions can be submitted as social media posts or in video form, and the more weird, wonderful and eccentric the idea, the better.
The most creative and entertaining inventions are then showcased as part of weekly Kids Invent Stuff YouTube episodes.