Here, in our series on the EW BrightSparks of 2018, we highlight Vladislav Rumiantsev, an Electronics Project Manager at the University of Edinburgh.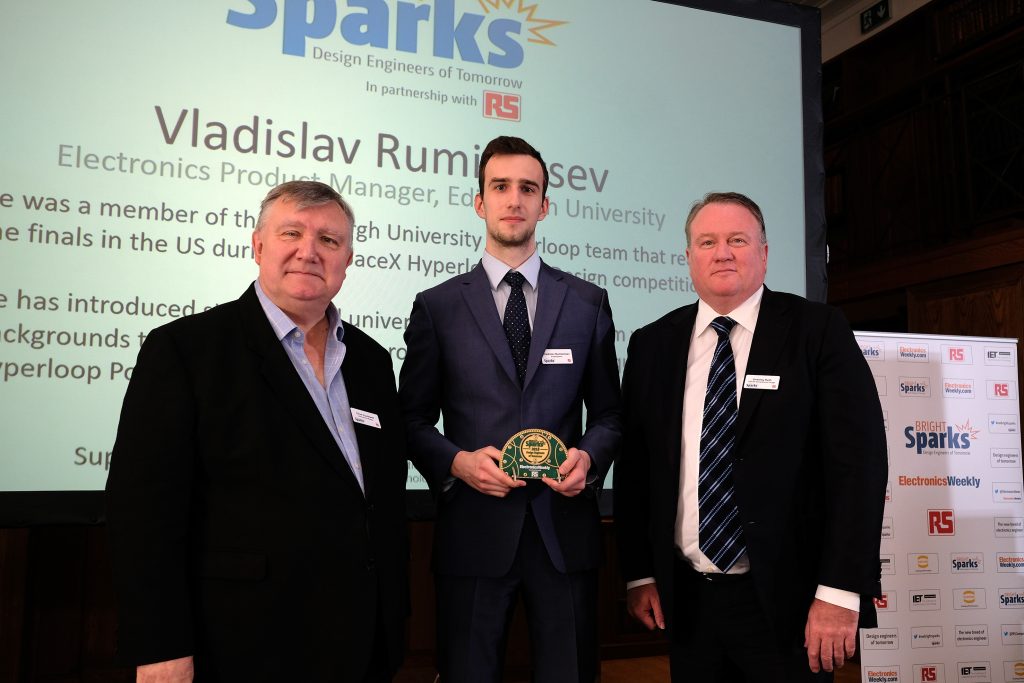 He was a member of the university's Hyperloop team, also known as 'HYPED', which was attempting to build a version of the Hyperloop futuristic transportation system.
It was one of only four teams from Europe that competed as a finalist in the SpaceX Pod Competition, which was organised by the California-based aerospace manufacturer SpaceX.
As the Electronics team lead, I guided my group from the theoretical stage of the control system architecture to a functional prototype in less than half a year. Not only was it my first significant leadership experience, I also had to constantly push the boundaries of my knowledge to be able to overcome the technical challenges that are set by the Hyperloop concept, ranging from overheating of electrical components and controllers in vacuum to complex pod navigation.

The final navigation subsystem design was highlighted by SpaceX engineers as it incorporated more than twenty proximity and photoelectric sensors and multiple IMUs to achieve accurate velocity and displacement readings. As a result, I gained valuable insight in component selection, sensor network design as well as team management and technical documentation writing.
He is focused both on developing his technical knowledge and sharing his passion for engineering with others.
The aim of HYPED is not only to revolutionize the modern transportation industry but also make some social impact. Therefore, I took responsibility to organize an educational event during the Innovative Learning Week at the University of Edinburgh in February 2017. My goal was to introduce students and university staff members from various backgrounds to foundations of programming and data acquisition using Hyperloop Pod as an example. Some of the attendees became members of the Hyperloop team later on as they were inspired by the potentialities electronics and software can offer to the society.