Here, in our series on the EW BrightSparks of 2018, we highlight Yi Chen Hock, an A-Level student at the Priestley Sixth Form and Community College in Warrington, Cheshire.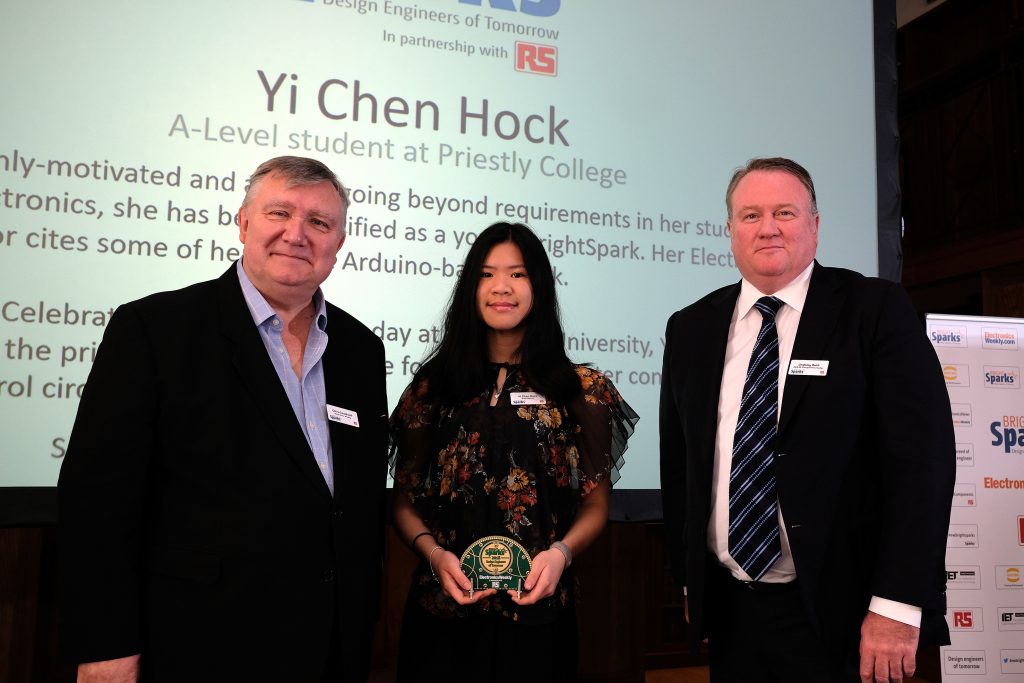 Highly-motivated and already going beyond requirements in her study of electronics, she has been identified as a young BrightSpark already achieving highly for her age.
Her Electronics Tutor cites some of her recent Arduino-based work:
For her A level coursework she has departed from the minimum requirements of the piece by using both an Arduino chip to control an LED dot matrix display displaying a "tic-tac-toe" or "snake" game, as well as a PIC chip to drive a multiplexed 7-segment display showing the game's score. She has worked on this project wholly independently and has completed the work well ahead of the deadline and her peers in the teaching group. Additionally she had to learn to program the Arduino herself. The device is of a high quality and the accompanying report looks set to achieve a very high mark.
She has also made her mark at Liverpool University:
As part of the Engineering Education Scheme, Yi Chen took the lead role in the project which was to create a model of waste water containment tanks, controlling the level of water in two tanks using float switches and pumps. The control circuit was well built and met the requirements of the brief – at the Celebration and Assessment day at Liverpool University, Yi Chen's team won the prize for best performance on the day!