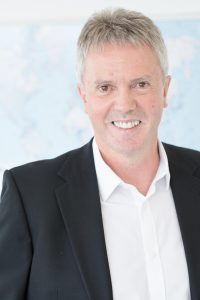 EW BrightSparks is a programme, run in partnership with RS Components, to highlight talented young electronic engineers in the UK.
Peter highlighted the role of such programmes to help celebrate the achievements of the industry and attract further young talent.
"As an employer, I am passionate about attracting and developing young engineering talent into our industry. We need to keep pushing the boundaries, and encourage our young people to seek a career in engineering. Engineering is about problem solving. And with a little luck and determination, you can choose the type of problem you work on."

"It is exciting, it makes you think but it is not always a first choice for a career. We need to change that, raising awareness with schemes like BrightSparks, will only help us in this journey."
He also highlighted that now is a good time to be involved with engineering:
"Design engineering is very exciting and the applications are so varied. go on and on. Engineering applies to all angles of our lives so to think about where we might be in 5-10 years' time is mind blowing. Design engineers are involved in the next generation of Car technologies, Automation, medical equipment and toys to name but a few. Industry 4.0, IoT is driving new ways of manufacturing and how we interact with technology."

"It is a brilliant time to be part of the engineering industry, as technology is moving at such a fast and exciting pace, plus I can see that engineers will soon be the 'BrightSparks' of the business world too".
You can nominate yourself, or a colleague, to be part of the 2018 programme.