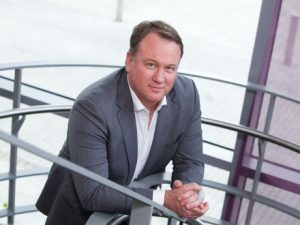 BrightSparks, run in partnership with RS Components, aims to highlight talented young electronic engineers in the UK.
Lindsley, of course, helped lead the panel for the 2017 EW BrightSparks programme.
"We have a responsibility to promote engineering and nurture the next generation of engineers," said Lindsley. "Electronic devices are everywhere in our daily lives and the trend towards ever more automation and smart interaction with our environments is set to continue."

"The problem is that the electronics industry as a whole is facing a skills shortage. In the UK alone we are going to need an additional 1 million engineers by 2020."

"The EW BrightSparks programme is an exciting opportunity for us to engage with some of the UK's most inspirational young design engineers. We hope that this programme will be a platform to encourage other young people to get excited about careers in technology and engineering."
Find out more about EW BrightSparks »
View Lindsley Ruth talking about the programme at the House of Commons event in May last year, where all the 2017 Bright Sparks received their awards.