Design for high current motor connections in rail vehicles the connector was originally developed for a tram project in Vienna.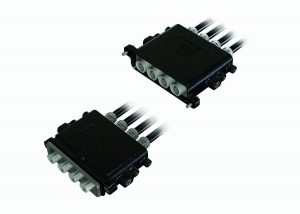 In this project the design brief required the connector to fit into the narrow gap of roughly 8 cm between the carriage body and the bogie.
Space is now an issue for manufacturers of rail vehicles due to a rising number of electrical components.