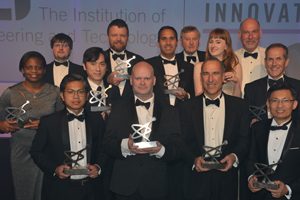 The engineering body has launched its Innovation Awards for 2018. For the first time it will also be looking for young innovators aged 18-35.
Winners in recent years have included an electric weedkiller, removing the need for herbicides, a non-invasive method of delivering drugs to the eye, an automatic incident detection system that allows obstacles on roads to be cleared faster, and an audio navigation system for visually impaired people.
Nick Winser, IET president, writes:
"Innovation is crucial for the growth of the global economy and raising the standard of living in all communities. We must celebrate and encourage innovation to solve our global challenges and to inspire a new generation of engineers."
Each category of the Innovation Awards is independently judged by a panel of experts in that field, with the shortlist announced in late September.
The winners will be revealed at a black tie dinner and ceremony on Wednesday 14 November 2018 at the Brewery in London.
The deadline for entries is Friday 6 July 2018.