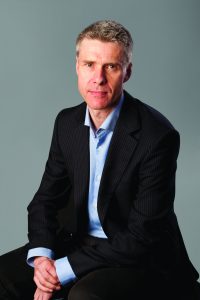 EW BrightSparks is a programme, run in partnership with RS Components, to highlight talented young electronic engineers in the UK.
Martin has over 20 years experience in the DSP industry and was project director of Ensigma prior to its acquisition by Imagination in 2000. He highlighted the potential of what engineering  has to offer younger people:
"Being selected to be a judge for the Electronics Weekly BrightSparks programme is an honour. The engineering industry has so much potential to offer young people – a career that with engage and challenge them.

Yet today, we're facing a shortage of skilled engineers entering the industry. Therefore, we need to celebrate the successes of young people in engineering and highlight the great opportunities it could provide others considering making it their career; opportunities that will enable them to contribute to the economy, to be at the forefront of innovation and to make people's lives better, the world over."
You can nominate yourself, or a colleague, to be part of the 2018 programme.