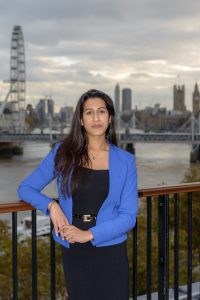 EW BrightSparks is a programme, run in partnership with RS Components, to highlight talented young electronic engineers in the UK.
Isabella, you may remember was a mainstay of the panel for the 2017 EW BrightSparks programme. She is the IET's Young Professionals Engagement Manager.
"Most people today use some sort of electronic gadget or gizmo daily – from a television to a mobile phone, or a baby monitor to an alarm clock. And with revolutionary developments such as IoT or AI, the world we live in is changing, and quickly.

"Electronic design impacts everyone and is one way in which young people can have a really positive effect on the world. I look forward to seeing some of the new ideas and projects that this programme will help to highlight – and to see some faces behind the 'they' that design the things we use.

I believe the EW BrightSparks programme will show the industry and the wider business community the very high level of expertise young engineers' possess. And just maybe this will encourage others to follow in their footsteps."
The main awards event for EW BrightSparks 2018 will be held at the IET in London on Thursday 3 May 2018, at the IET Savoy Place by the river Thames.
Find out more about EW BrightSparks »