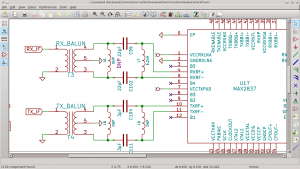 The distributor has selected the most popular parts for users of KiCad and created a library that links the schematic symbols and printed circuit board footprints.
It has also added several fields including part numbers and links to datasheets.
The library is distributed under the same license as KiCad's main library.
Randall Restle, vice-president, applications engineering at Digi-Key, writes:
"With more restrictive licensing or licenses that don't align with customer needs, some users are looking to find a replacement EDA tool and are flocking to KiCad which is the most popular, open source option available.

"Now, electrical engineers and students have a choice they can stick with forever without fear of restrictive licenses."