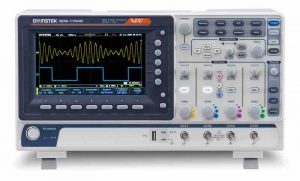 Microlease, which is already a distributor of Keysight and Viavi instruments in the UK, will sell over 300 GW Instek instruments including oscilloscopes, signal sources, power supplies, and digital meters.
Raffaele Gatta, European sales director at Microlease, writes:
"This addition adds an economical range of test equipment that will appeal to a new set of customers, including the education market. The addition of GW Instek also boosts our distribution portfolio into new areas, for example electrical safety test products."
Microlease's business model is to offer new and used equipment on a range of financial models including leasing, rental and rent-to-buy.
Microlease recently opened a major extension to its head office and warehouse in Harrow.