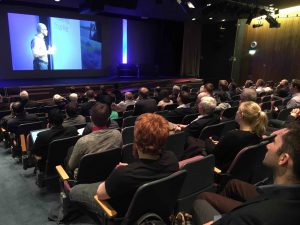 The events, which are free to attend, include live streams from the US.  They are being provided in association with BT; Innovation Martlesham, University of Suffolk, Eastern Enterprise Hub, IWIC and Tech East.
Coderus will host the Microsoft Build 2017 event at the University of Suffolk, Waterfront Building, Ipswich on 10th May.
Microsoft's keynote speeches will be streamed live from Seattle, discuss their potential implications in an open forum and learn more about Microsoft technology with live demos.  Microsoft Build is an annual developer conference and platform from Microsoft, allowing them to showcase their latest product innovations to the world.
Mark Thomas, CEO of Coderus, said:
"Following our success hosting the live streaming events in 2015 and 2016, we are delighted to welcome the ICT community in and around Ipswich.  As part of our commitment to support development of the digital sector we are pleased to be working with the University of Suffolk to host the Microsoft Build event, the first in a series of events to be hosted by Coderus this year."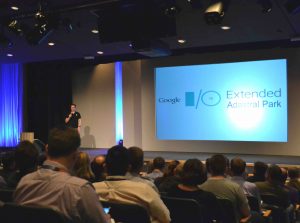 The event will kick off with short networking sessions with ICT professionals and interactive live demos of Microsoft Technology including HoloLens and Cortana.
Two additional free events are planned following a similar format of interactive product demonstrations
Coderus will host Google I/O Extended 2017 at Adastral Park, Martlesham Heath on 17th May
It will also host the Apple Worldwide Developers Conference 2017 at Adastral Park, Martlesham Heath on 5th June.