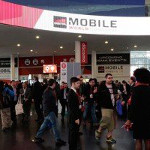 An example of this was the demonstration in Barcelona this week by Keysight Technologies of its first 5G 4Gbit/s data throughput connection at 28GHz using its 5G mmWave over-the-air (OTA) test set-up.
Along with 5G New Radio (NR) signal creation and analysis software tools, this will be used by semiconductor companies building 5G chipsets.
Huawei was one supplier to show 5G chipsets in Barcelona this week and is rumoured to have plans to launch a 5G smartphone later this year.
Kailash Narayanan, general manager for Keysight's wireless device and operators group, writes:
"These tools emulate the network, measure 5G devices, base stations, and massive subscriber behaviour scenarios, to reduce errors and speed cycle time. We have applied this expertise in radio frequency, mmWave, protocol and IP networking, to develop solutions that enable chipset makers to master the complexities of 5G and quickly innovate, transform, and win in the market."
Keysight also demonstrated is capabilities in testing the emerging 5G NR millimetre radio standard which is based on the 3GPP Release 15 TS 38 5G specification.
The firm also has a 5G non-signalling mmWave transceiver solution, which covers 28GHz and 39GHz frequency bands.
"This enables manufacturers to move from R&D to design verification test (DVT) and manufacturing when ramping up 5G chipsets and devices," said Keysight.