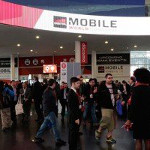 Ceva has adapted its CEVA-XC architecture framework to address the massive increase in signal processing complexity in multi-RAT (Radio Access Technology) network architectures.
Nokia's ReefShark SoC is based on 3GPP 5G New Radio specifications, which help offset deployment costs and TCO, while fulfilling architecture-driven network requirements.
It also has the DSP capability to support data processing required for massive MIMO antennas.
"The CEVA-XC framework is ideal to meet the stringent performance requirements of next generation 4.9G and 5G base stations," said Henri Tervonen, CTO and Head of R&D Foundation, Mobile Networks, Nokia.
"We, along with our silicon partners, have collaborated closely with CEVA on developing a custom version of the CEVA-XC for ReefShark, adopting new practices, methodologies and advanced process nodes that allow us to fully realise the capabilities that the 5G standard will bring."