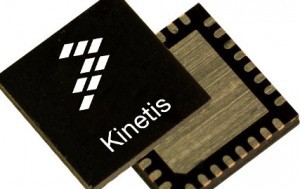 NXP Semiconductors has released the MCUXpresso integrated development environment (IDE) for its LPC and Kinetis MCUs based on ARM Cortex-M cores.
Intended to make use of the capabilities of its MCUXpresso SDK and configuration tools, the Eclipse-based framework provides access to new project wizards and clone projects.
The IDE supports full-featured, advanced debugging with unlimited code size and code profiling in the free offering, adds advanced trace features in the professional edition, and preserves hardware investments by supporting Freedom, Tower System, LPCXpresso boards and custom hardware platforms.
This MCUXpresso SDK release adds new device support and includes examples and project files for use in the new MCUXpresso IDE.
The SDK also now includes support for NXP's NTAG I2C Plus connected NFC tag for home-automation and consumer applications and will soon support the FRDM-KW41Z board which adds Bluetooth low energy (BLE) v4.2 and IEEE 802.15.4 RF connectivity.
The configuration environment offers pins and clocks tool for dynamic generation of initialisation C code.
See also: NXP to sample Layerscape in April for multi-access technologies
See also: NXP gets regulatory approval for RF Power sale