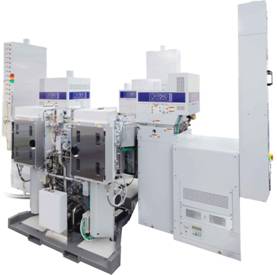 The process equipment supplier said it is seeing growing number of customers converting semiconductor device research from development and pilot facilities into commercially available devices.
Paul Davies, sales and marketing director, Oxford Instruments Plasma Technology writes:
"We've shipped over 600 of our high technology process modules to leading production facilities and with an increasing demand from the optoelectronics, power and other leading markets."
Oxford Instruments calls its approach "Lab to Fab" and is based on configurable process tools and processes for controllable and repeatable engineering of micro- and nano-structures.
The process technology will support the etching of nanometre sized features, nano-layer deposition and the controlled growth of nano-structures.
The firm's processing systems use plasma-enhanced deposition and etch, ion-beam deposition and etch, atomic layer deposition, deep silicon etch and physical vapour deposition.