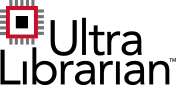 The distributor has worked with EDA value added reseller, EMA Design Automation, to remove the download limits of Ultra Librarian EDA and CAD models. "We now have model coverage for over 1.25 million parts," said Randall Restle, vice president, applications engineering at Digi-Key. "Our customers will be able to download a very high percentage of the models they need for a design, saving a significant amount of time during the design cycle," he added.
Users can search Ultra Librarian for electronic components for PCB design from a database of over 40m components and over 14m pre-authored and verified CAD-neutral library parts.
Models are available in more than 20 EDA and CAD formats, covering Altium, Eagle, KiCad, OrCAD, and PADS design tools. Models are created using Ultra Librarian Desktop software combining templates, PDF extraction and verification algorithms to capture component information. Models undergo over 30 verification checks for fewer design spins.