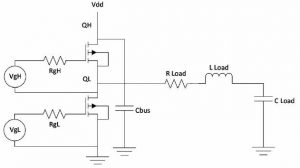 For rugged operation in industrial, automotive and commercial aviation, the SiC mosfet family is avalanche-rated and offers a high short circuit withstand rating.
Additional members of the product family will be released in the coming months, including commercially and AEC-Q101-qualified 700V and 1.2kV mosfets.
"Microsemi's next-generation SiC MOSFETs and new SiC Schottky diodes are designed with high repetitive unclamped inductive switching capability [UIC] at rated current, with no degradation or failures. The mosfets maintain UIS capability at approximately 10-15J/cm2 and short circuit protection at 3-5[micro]s," claimed the firm. "The Schottky diodes are designed with balanced surge current, forward voltage, thermal resistance and thermal capacitance ratings at low reverse current for lower switching loss."
The mosfets and diodes can be paired together for use in modules.
Application examples include hybrid and electric vehicle charging, conductive and inductive on-board charging, dc-dc converters, electric vehicle powertrain and tractional control, photovoltaic inverters, motor controllers and aviation actuators.
This product was announced at the Applied Power Electronics Conference (APEC) in San Antonio, Texas.