Output voltage is fixed, with a choice of 3.0, 3.3, 4.15, 4.4 and 5.0V, at 1% tolerance.
They are all available with or without an enable pin in a SOT25 package, or without an enable pin in SOT89. When de-enabled, quiescent current is 10nA typical.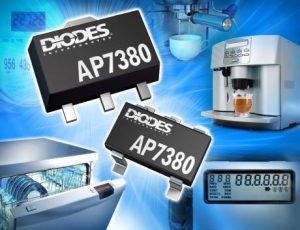 According to the firm, it is compatible with low-ESR ceramic capacitors – which can be a cause of instability in low-drop regulators.
Applications are expected in USB-powered devices, portable devices, instrumentation, and industrial applications.